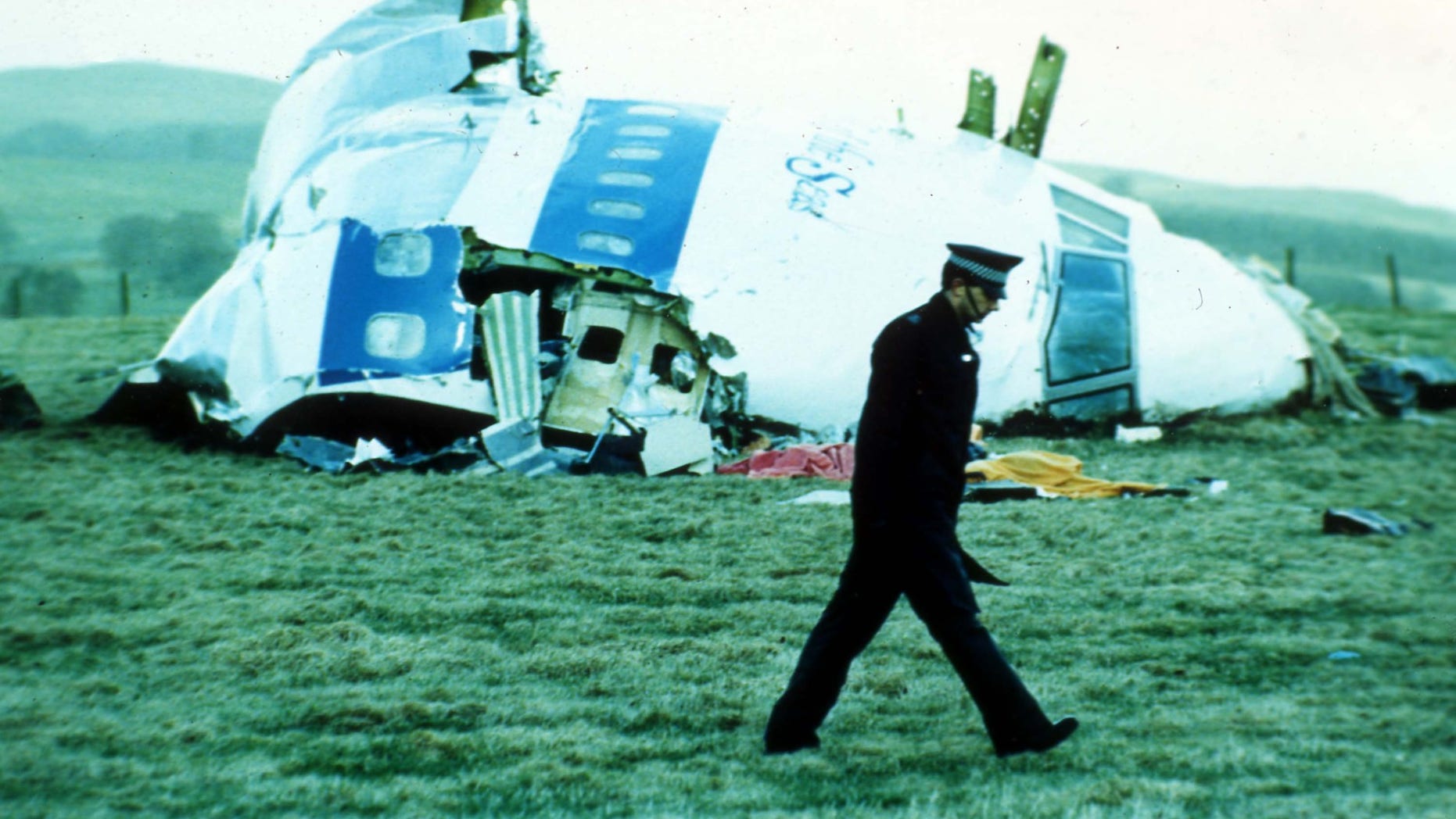 On this day, Dec. 21 …
1988: A terrorist bomb explodes aboard a Pam Am Boeing 747 over Lockerbie, Scotland, killing 270 people and sending wreckage crashing to the ground.
Also on this day:
1620: Pilgrims aboard the Mayflower go ashore for the first time at present-day Plymouth, Mass.
1864: During the Civil War, Union forces led by Maj. Gen. William T. Sherman conclude their "March to the Sea" as they captured Savannah, Ga.
1913: The first newspaper crossword puzzle, billed as a "Word-Cross Puzzle," is published in the New York World.
1937: Walt Disney's first animated feature, "Snow White and the Seven Dwarfs," has its world premiere at the Carthay Circle Theater in Los Angeles.
1937: The first Dr. Seuss book, "And to Think That I Saw It on Mulberry Street," is published by Vanguard Press.
1945: U.S. Army Gen. George S. Patton, 60, dies in Heidelberg, Germany, 12 days after being seriously injured in a car accident.
1967: Louis Washkansky, the first human heart transplant recipient, dies at a hospital in Cape Town, South Africa, 18 days after receiving the donor organ.
1967: "The Graduate," starring Anne Bancroft and Dustin Hoffman, is released by Embassy Pictures.
1968: Apollo 8 is launched on a mission to orbit the moon.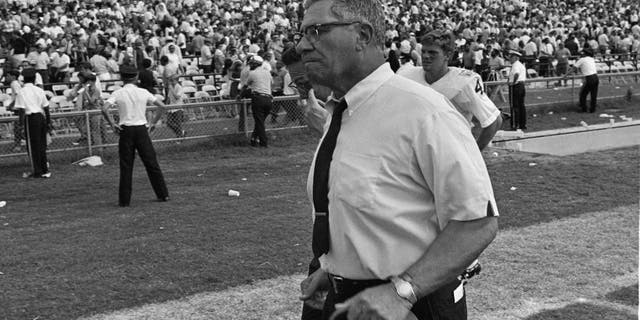 Washington Redskins head coach Vince Lombardi (AP Photo)
1969: Vince Lombardi coaches his last football game as his team, the Washington Redskins, loses to the Dallas Cowboys, 20-10.
1976: The Liberian-registered tanker Argo Merchant broke apart near Nantucket Island off Massachusetts almost a week after running aground, spilling 7.5 million gallons of oil into the North Atlantic.
1991: Eleven of the 12 former Soviet republics proclaimed the birth of the Commonwealth of Independent States and the death of the Union of Soviet Socialist Republics.
2002: President George W. Bush receives a smallpox vaccination, fulfilling a promise he'd made when he ordered inoculations for about a-half million U.S. troops.
2008: Playwright Dale Wasserman, who wrote the book for the Tony-winning musical "Man of La Mancha," dies in Paradise Valley, Ariz. at age 94.
2013: Director of National Intelligence James Clapper declassifies more documents outlining how the National Security Agency was first authorized to start collecting bulk phone and internet records in the hunt for al-Qaeda terrorists and how a court eventually gained oversight of the program.
2013: Edgar M. Bronfman Sr., 84, the billionaire businessman and longtime president of the World Jewish Congress, dies in New York.
2017: The U.N. General Assembly votes overwhelmingly to denounce President Trump's recognition of Jerusalem as Israel's capital, largely ignoring his threat to cut off aid to any country that went against him.
2017: Papa John's announces that founder John Schnatter would step down as CEO; the company had apologized for his comments criticizing the NFL leadership over protests by players who knelt during the national anthem.