Nokia just dropped two featurephones via in Chinese Weibo account. Like their names suggest, the spotlight feature for both is 4G, with support for VoLTE and HD calls on all three Chinese mobile carriers.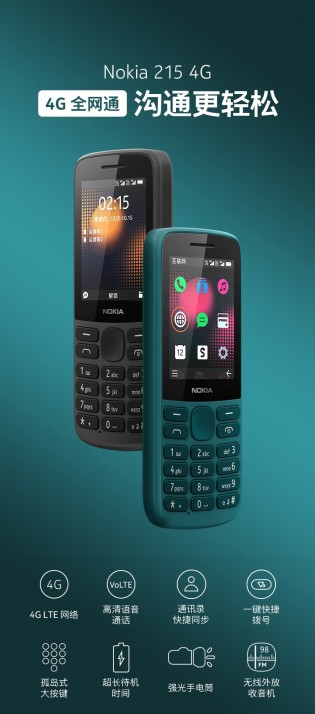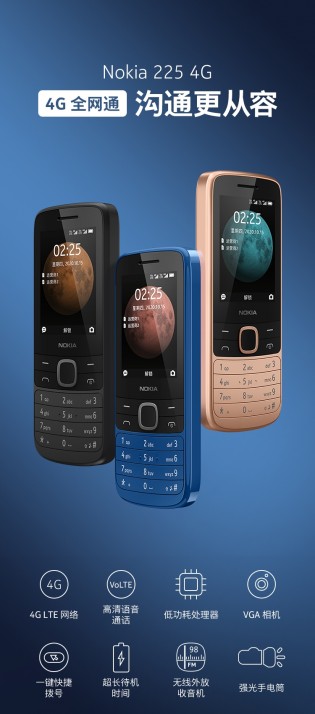 Nokia 215 4G and 225 4G banners
While we are still a bit short on some of the more technical particulars, we are also fairly certain that most prospective buyers of these devices won't care too much about resolution or chipset specs. For the time being, we do know that both are made from polycarbonate and seem to have a similar overall shape, though the 225 4G arguably has the more premium and slick design. Both phones also have FM Radio, LED flashlights and microSD slots for storage.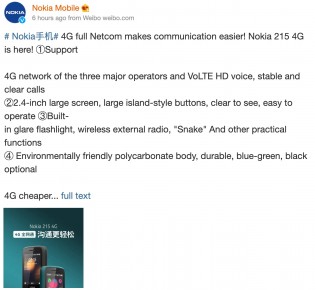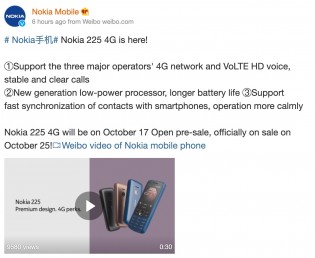 Announcement posts
The 225 4G has a VGA camera on its back, which the 215 4G lacks. The promotional banners also make a specific note about a more battery-efficient chipset inside the 225 4G. These differences sound enough to explain the price delta between the pair.









Nokia 215 4G
The Nokia 215 4G comes in two colors – Black & Green and is already listed for pre-orders on a few Chinese retailers. One early price we found is CNY 289, which is about €36, $43 or INR 3,150. Though it should be noted that the particular seller claims there in a CNY 20 discount on their pre-orders and we can't really tell whether that is already deducted from the list price. The seller also claims that shipping of the Nokia 215 4G will commence on 14 October, in just a few days.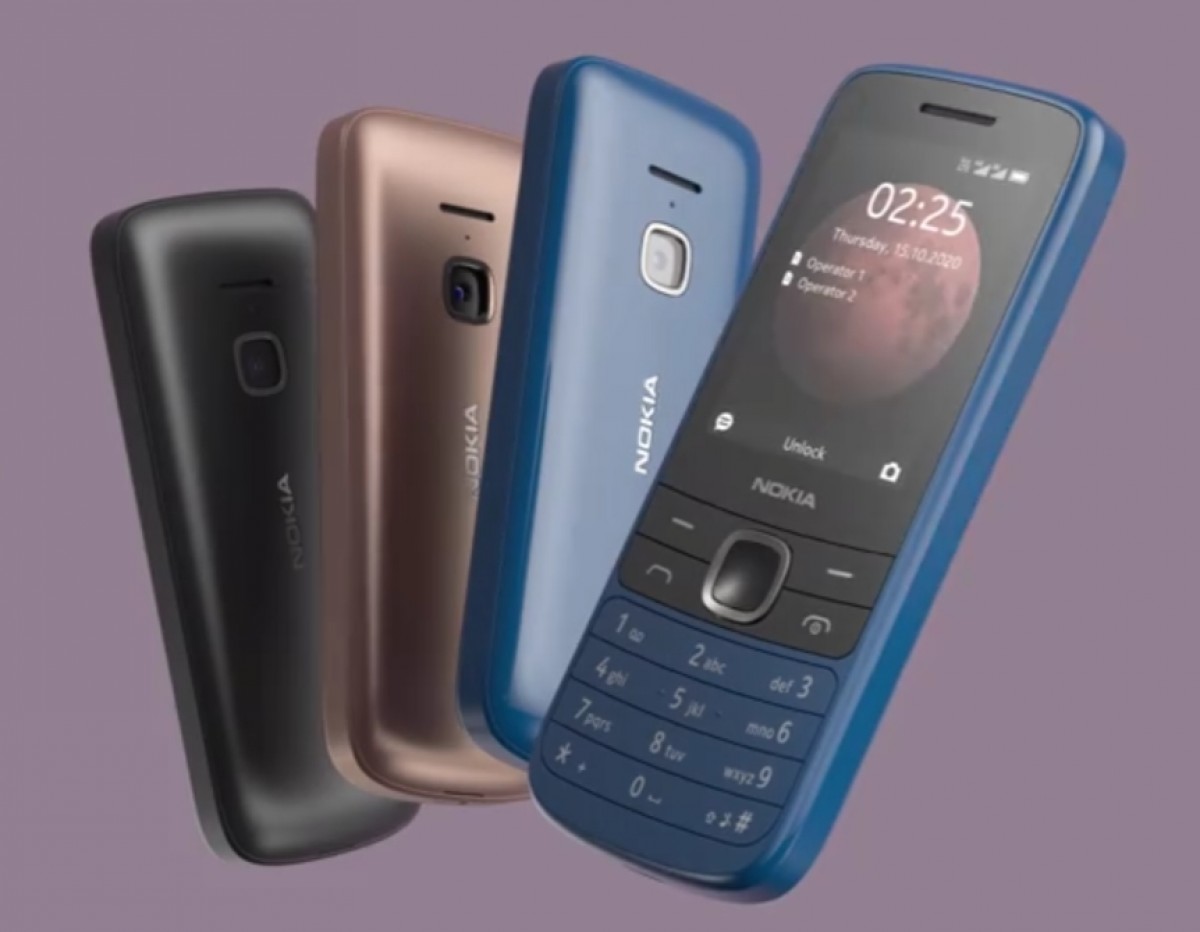 Information on the Nokia 225 4G is a bit scarcer, but from what we can gather, its price is CNY 349, or about €44, $52 or INR 3,800. Color selection includes Black, Blue, and Gold and pre-orders are expected to kick-off on October 17.
Source 1 (in Chinese) | Source 2 (in Chinese) | Source 3 (in Chinese) | Source 4 (in Chinese) | Via 1 | Via 2