Huami launched many smartwatches this year under its Amazfit brand, but the Amazfit Neo stands out from the rest because of its design. The wearable comes with retro looks, but has a few features up its sleeve which make it quite modern. It's also the cheapest smartwatch the company has launched this year, but is it a worthy addition to your wrist or has Huami cut one too many corners? Read on to find out.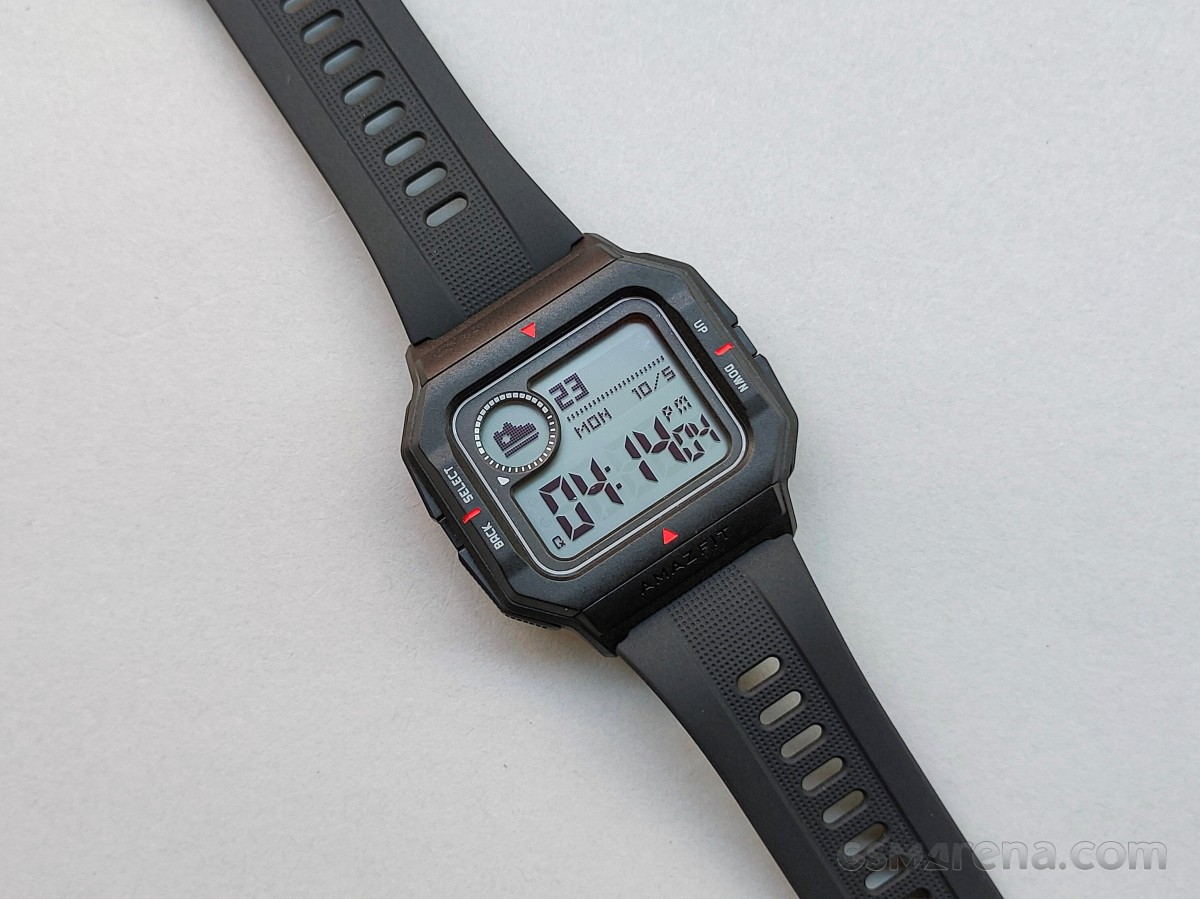 Amazfit Neo specifications
Display: 1.2″, STN monochrome screen, Always-On Display
Straps: Polyurethane (PUR) straps, 20mm width
Features: Real-time heart rate monitor, 5ATM water resistance, Sleep Tracking, Sports Tracking, Step Counter, Call and App Notification alerts, Lift-to-wake screen, Idle Alert, Alarm, and Stopwatch
Sports Modes: Running, Cycling, Walking
Sensors: PPG Bio-Tracking Optical Heart Rate Sensor, accelerometer
Connectivity: Bluetooth 5.0/BLE, Compatible with Android 5.0+ and iOS 10.0+
Battery: 160mAh
Colors: Red, Black, and Green
Dimensions: 40.3 x 41 x 11.7 mm
Weight: 32 grams
Design and Display
The Amazfit Neo sports a retro design reminiscent of the wildly popular Casio watches of yesteryear, which will likely trigger nostalgic notes in many. It is made of plastic and is actually rugged. But it is still very lightweight at just 32 grams, making it ideal to wear at night for sleep tracking and during a workout. I wore it for more than 15 hours per day for over a week and found it to be very comfortable.
The straps of the Neo are made of Polyurethane (PUR) and have a width of 20mm. These aren't detachable but are of good quality, and I didn't have any issues with the straps during the testing period.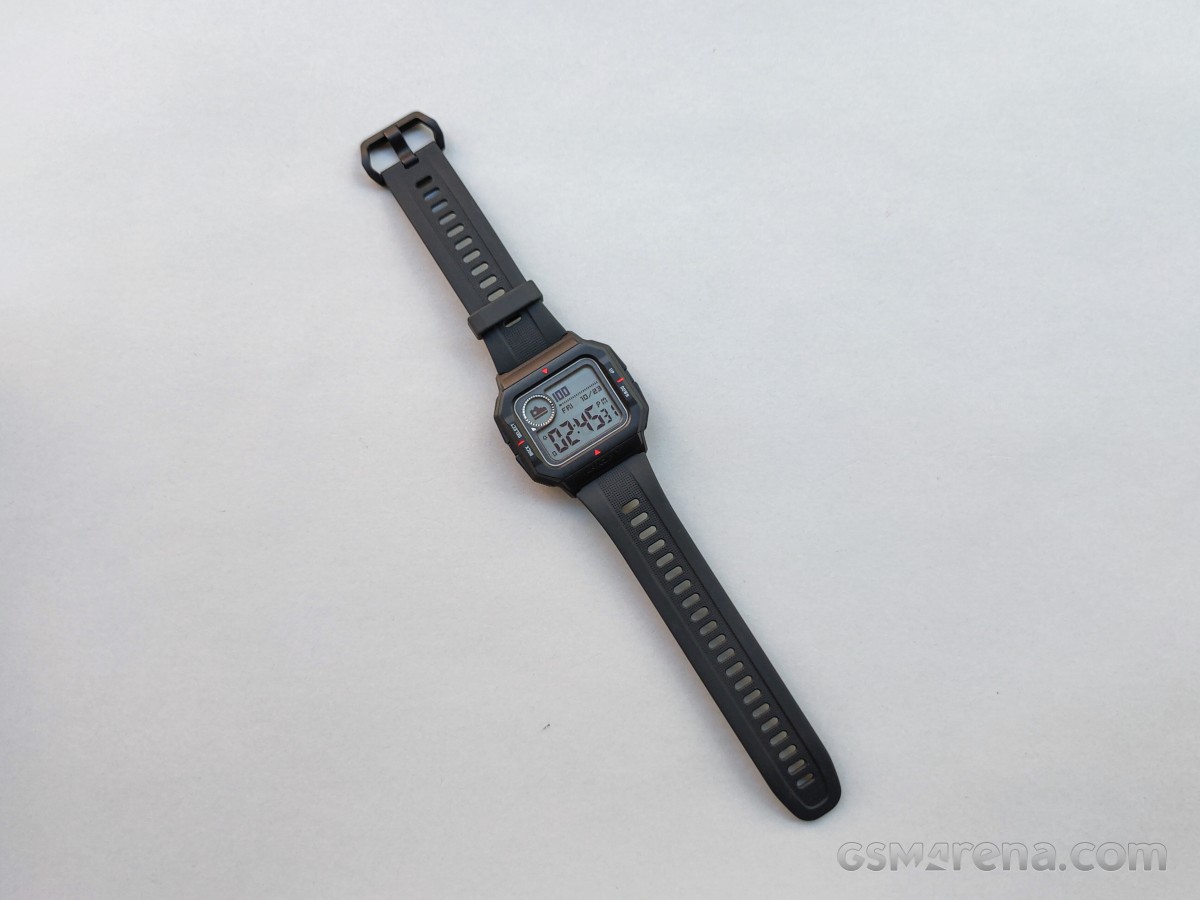 The Amazfit Neo packs a 1.2″ always on STN monochrome display that has great outdoor visibility. Even indoors under artificial lighting I didn't have to turn on the backlight, but under dim or completely dark conditions, you'll have to power it on to operate the smartwatch, and it could be harsh on the eyes at times. There's no way to fix this since you cannot control the brightness of the screen.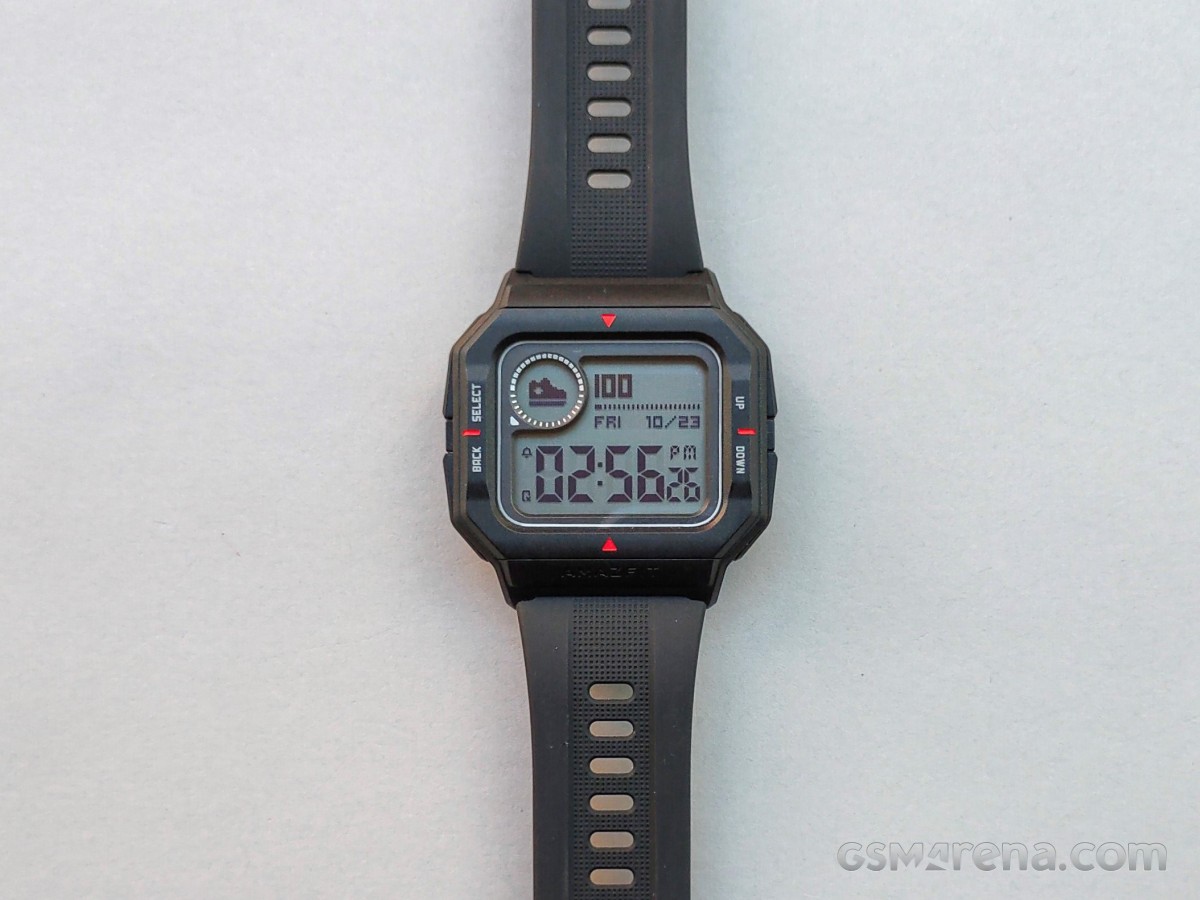 There's no touchscreen, so you have to use the physical buttons on the Amazfit Neo to operate it. There are two of them on the left side of the watch labeled Select and Back, and two on the right labeled Up and Down.
The Select button lets you power on/off the smartwatch, while the Back key lets you turn on/off the backlight with a long press. The Up and Down keys are for navigation.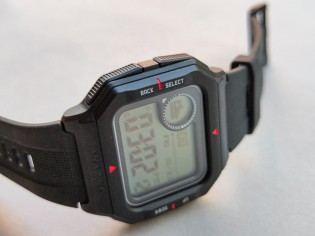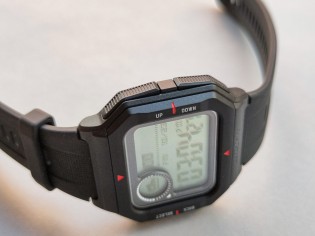 Physical buttons on the Amazfit Neo
By default, there are a total of nine pages for Steps, Distance, Calories Burned, Weather, DND, Stopwatch, Alarm, PAI and Heart rate. There's one for Battery level, which needs to be added manually from the Zepp app (formerly Amazfit) by heading to the Profile tab, tapping on Amazfit Neo under My devices, and then on Watch display settings. You can also rearrange the order of these pages from here.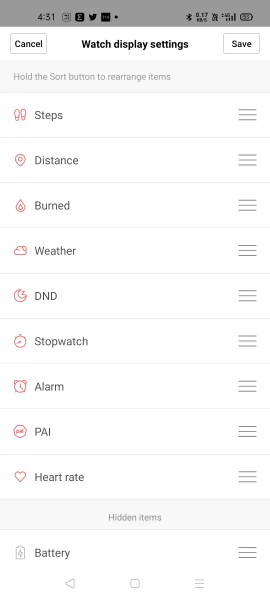 Watch display settings
Moving on to the back of the Amazfit Neo, we get charging connectors and a PPG Bio-Tracking Optical Heart Rate Sensor housed inside an elevated circular plate, which ensures the sensor makes proper contact with the skin for accurate measurements and there's no grime accumulated over time.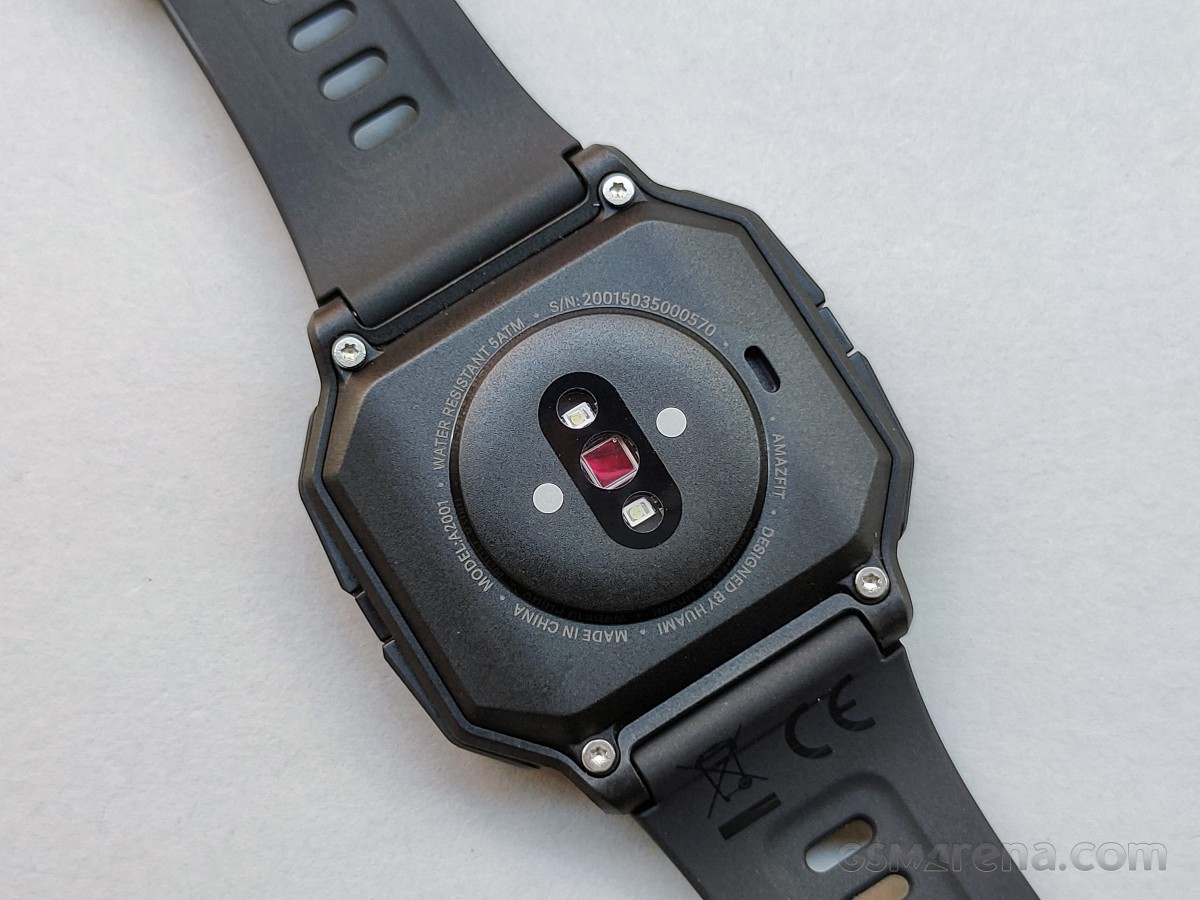 Charging connectors and PPG Bio-Tracking Optical Heart Rate Sensor on Amazfit Neo
The Amazfit Neo is also water-resistant up to 50 meters, so you don't have to take it off when going for a shower or a swim. But it doesn't support swim tracking so you won't gain much for doing so, being being able to tell the time.
Software
The Amazfit Neo works with Android and iOS devices and you need to download the Zepp app on your device to set up the smartwatch, change its settings, and sync data.
The name of the official app has changed, but the app itself (at least for Android) hasn't gotten any better and remains the same on the inside, meaning you still see shortcuts for the same settings at multiple locations and the ones that aren't supported by the device continue to be grayed out by Amazfit instead of being hidden.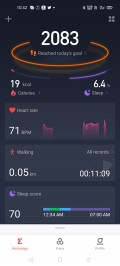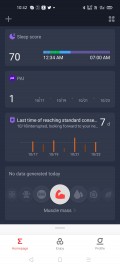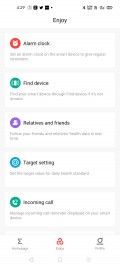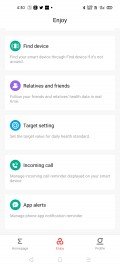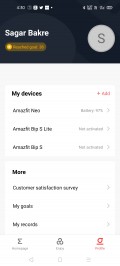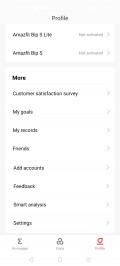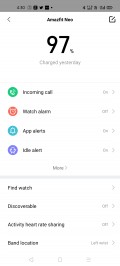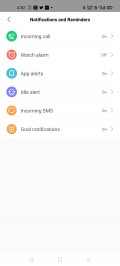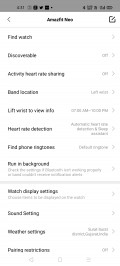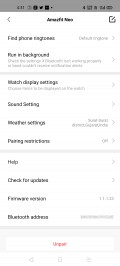 Amazfit Neo data and settings in Amazfit's Android app
Moreover, the fields that aren't related to the smartwatch are visible without any data and no way to enter any value, which may confuse some users. Long story short, Amazfit's official app remains a mess and needs a design overhaul.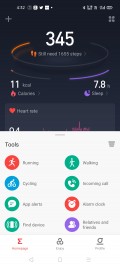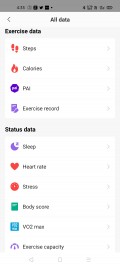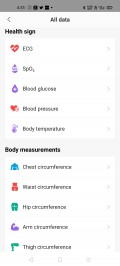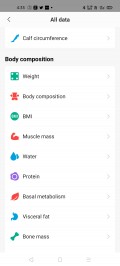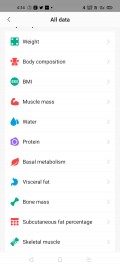 Amazfit's Android app needs a design overhaul
Features and Performance
The Amazfit Neo comes with real-time heart rate monitoring, sleep tracking, step counter, sports modes, sedentary reminder, alarm, stopwatch, and incoming call and notification alerts.
For heart rate monitoring, the Neo uses a PPG Bio-Tracking Optical Sensor, which can measure your pulse automatically at an interval of 1 minute, 5 minutes, 10 minutes, or 30 minutes. But you can also measure it manually whenever you want by navigating to the Heart rate page on the smartwatch using the Up or Down key.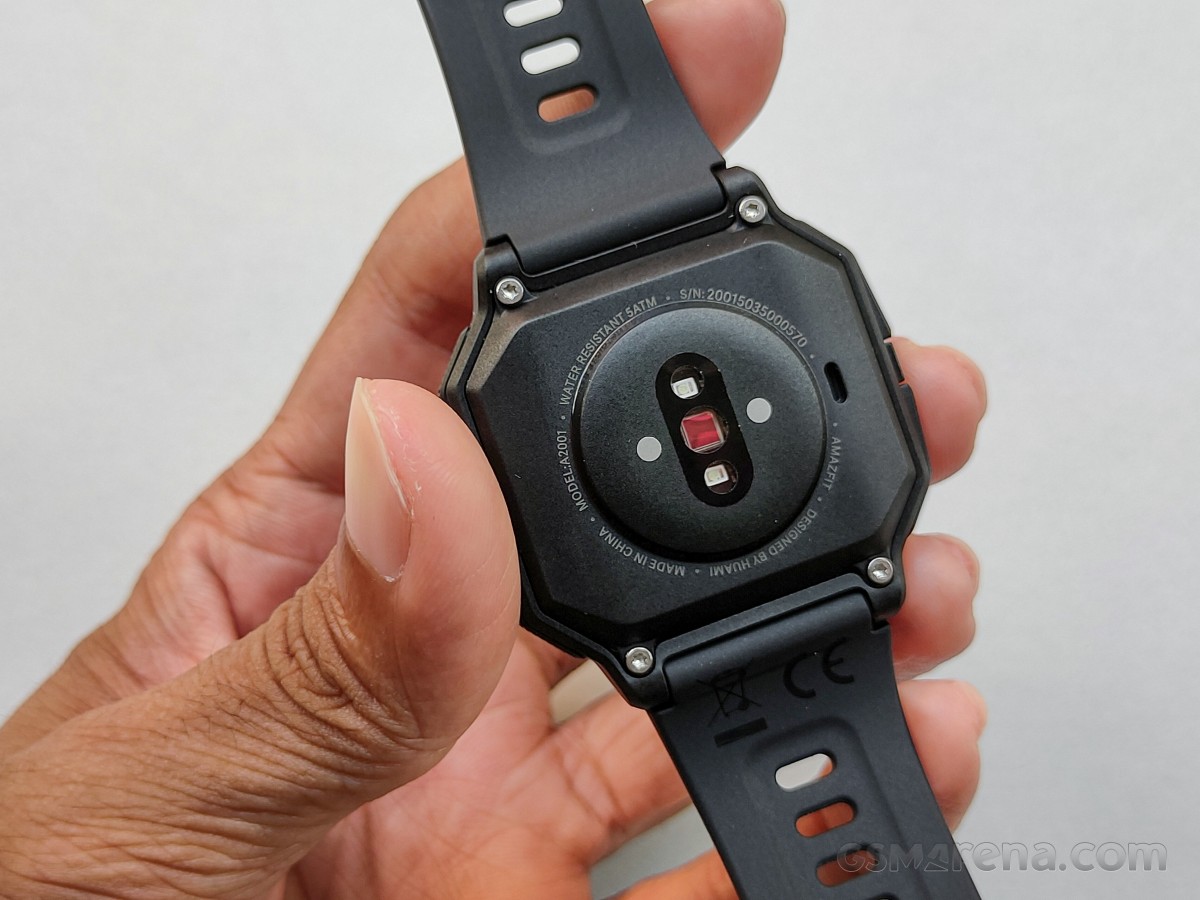 PG Bio-Tracking Optical Heart Rate Sensor on Amazfit Neo
Manual heart rate measurement is fast enough but automatic monitoring isn't reliable, because there were times when the Neo did not detect any pulse at all, and sometimes it recorded heart rate data when I wasn't even wearing the smartwatch and kept it on a table.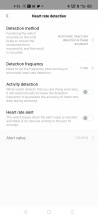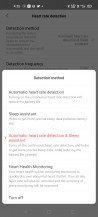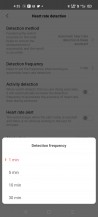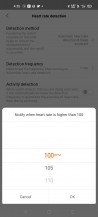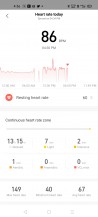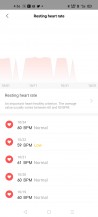 Heart rate monitoring on Amazfit Neo
That said, sleep tracking on the Amazfit Neo worked well, but a few times the smartwatch added awake time to the record when I was sleeping. However, I really like how the smartwatch monitors REM Sleep in addition to Deep Sleep and Light Sleep. Not just that, it also records your naps taken between 11AM and 6PM.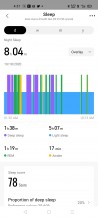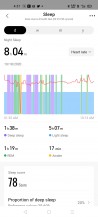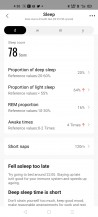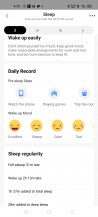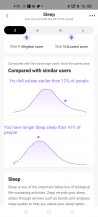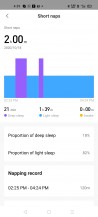 Sleep data
The Amazfit Neo comes with three sports modes – Running, Cycling, and Walking. But there's no way to enable any of these from the smartwatch and you have to start them from within the Zepp app, which isn't convenient. The Neo does automatically count your steps, but like most other smartwatches and fitness trackers, it isn't perfect as it always records extra steps.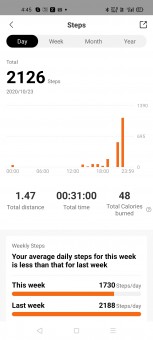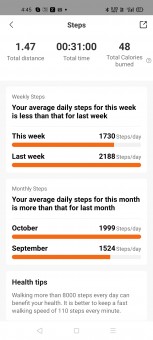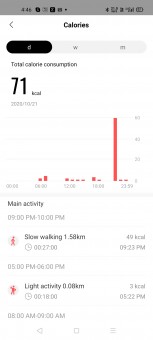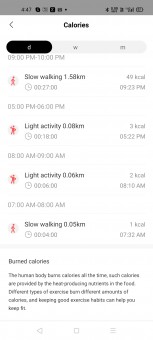 Steps and calories data
The retro-looking smartwatch also supports incoming calls and app notification alerts, but I didn't find the latter useful at all, because the smartwatch doesn't show the notification contents on the screen and all you get to see in the name of notification alerts is the notification count.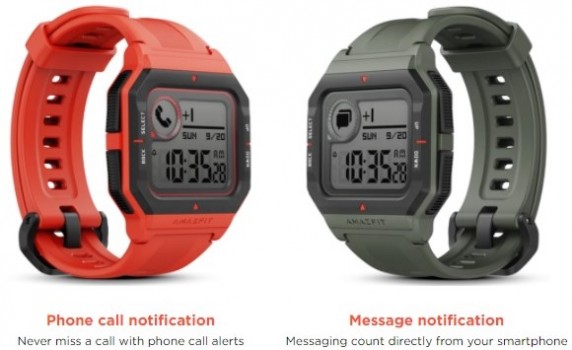 Moreover, the smartwatch doesn't vibrate for incoming calls and app notification alerts, but relies on different sound tones. This applies to alarms as well, which makes the feature less effective compared to the vibration alerts.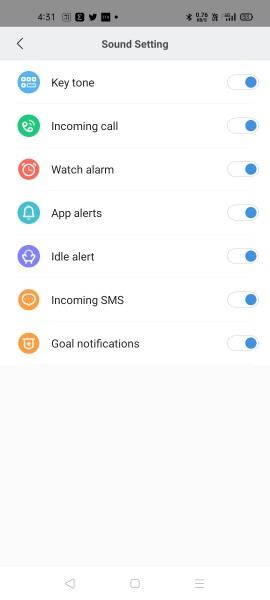 Sound settings
The Idle Alert feature on the Amazfit Neo worked as advertised most of the time. It shows a human figure on the smartwatch along with the word "UP" if you haven't moved for an hour.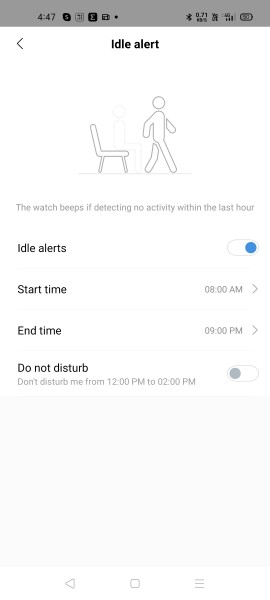 Idle Alerts
Before I wrap up this part of the review, I want to point out that the Amazfit Neo takes long to reconnect with the smartphone at times and data syncing is also slow. Not too much to be a deal-breaker, but enough to hamper the overall experience. We believe this is something Amazfit can fix with a software update.
Battery life
The Amazfit Neo ships with a 160 mAh battery which is claimed to offer 28 days of autonomy in a typical usage scenario and 37 days in power-saving mode, which has the heart-rate monitoring, Bluetooth, lift-to-wake screen and buzzer tone disabled.
During the testing period, I got 11 days of endurance with the automatic heart rate monitoring interval set to one minute, sleep tracking and lift-to-wake screen enabled, and over 100 notifications throughout the day, which don't vibrate the smartwatch but you do get sound alerts that consume additional power. The usage also includes around 15-20 minutes of indoor walking daily during the review period, and it's needless to say that the battery life you'll get from the Neo will depend on your usage and settings.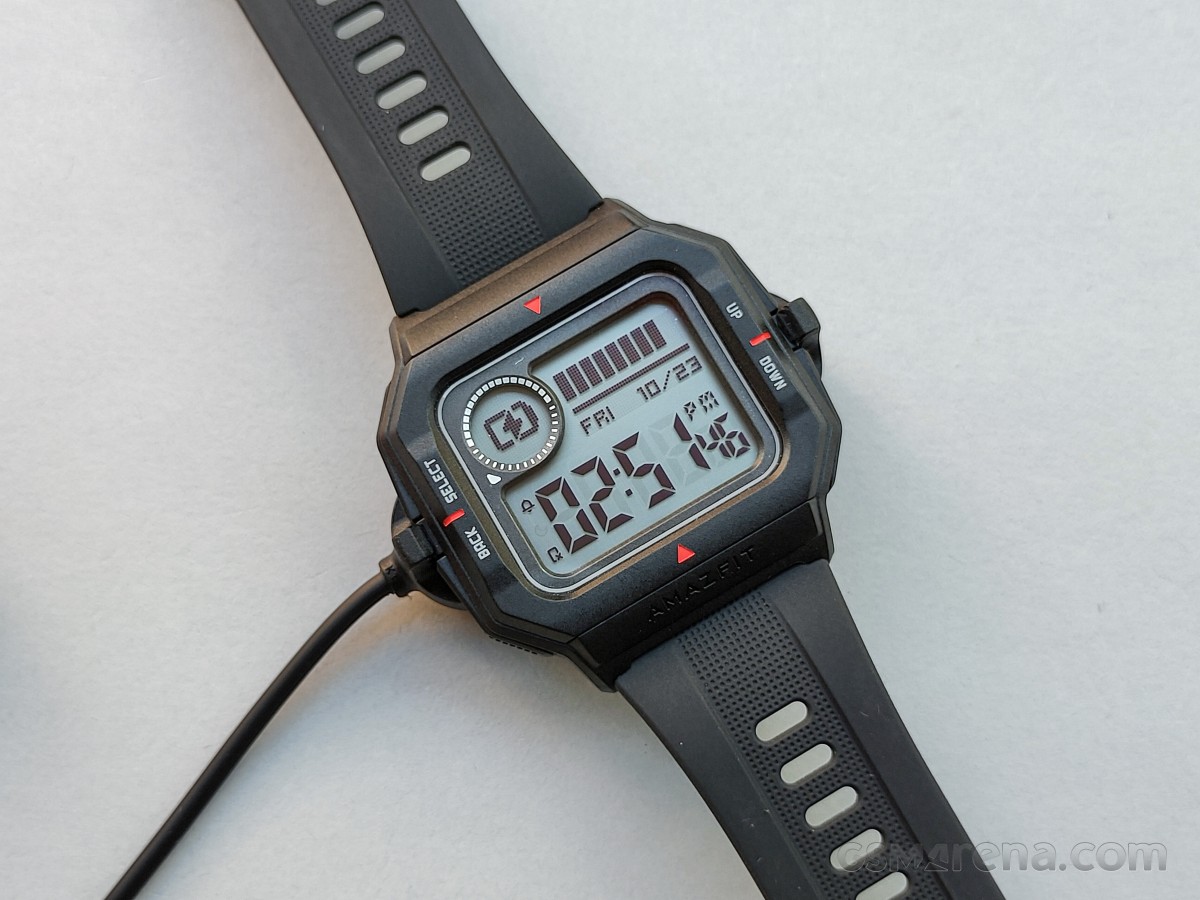 The Neo comes bundled with a charger that Amazfit says can fully charge the smartwatch's battery from flat to 100% in 2.5 hours, but it actually took less time and filled the cell in just a little over two hours. And once the battery is full, you get notified with beep tones, which is nice.
That said, the charging dock's cable is one of the smallest we've seen yet, and that's not good since it would leave the smartwatch hanging if you plug it into a wall socket. A tad longer cable would've been nice, Amazfit.
Verdict
The Amazfit Neo has a retro design that's likely to take many on a trip down the memory lane. The smartwatch is not feature-rich and at a price of INR2,499 ($35/€30) in India it's directly against the Xiaomi Mi Band 5, which is doing much better feature-wise.
However, the Neo isn't entirely targeted at fitness enthusiasts. It's aimed at those who want a retro-looking watch with a heart-rate tracking and notifications.
And the Neo delivers. You get a wearable that's water-resistant up to 50 meters and has a nice design coupled with a display having great outdoor visibility. Pair that with basic fitness features like heart rate monitoring, sleep tracking, step counter and sports modes, and you've got a nice accessory that may not only turn out to be a conversation starter at parties but also help you keep track of your health.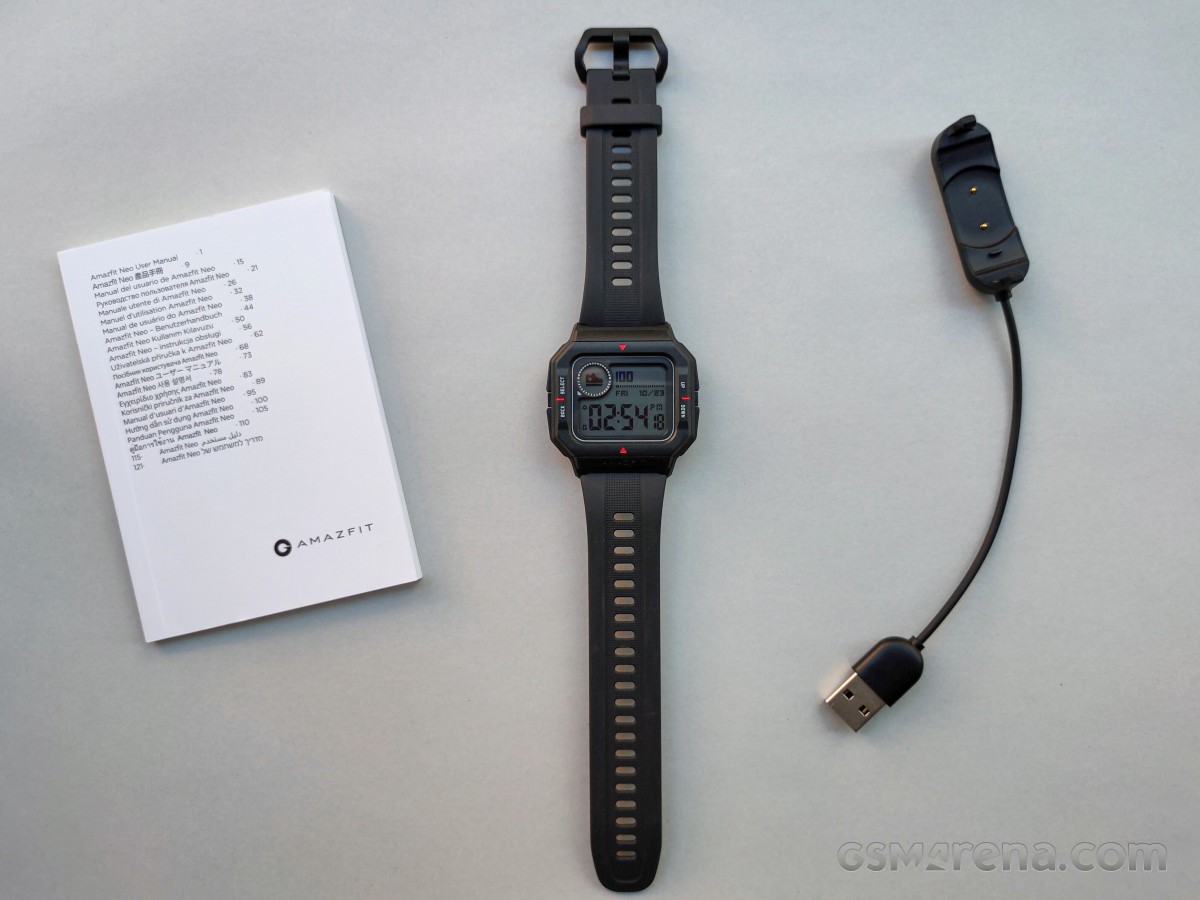 As far as the performance of the Amazfit Neo is concerned, most of the issues the smartwatch has right now can be fixed with a future software update. And if you are still not impressed with it and want something better, then maybe you should check out Amazfit's Bip S or Bip S Lite that are slightly more expensive but have more on offer. You can read our Amazfit Bip S review here, and the Bip S Lite review over here.
Pros
Design
Lightweight and comfortable
Display has great outdoor visibility
5ATM water resistance
Cons
App needs a design overhaul
App notifications aren't too useful
No vibrations for notifications and alarms
Sports modes cannot be activated from the smartwatch
Takes too long to connect and sync data at times